---
Welcome to the fully equipped Photography Studio .



ANIMA ENTERPRISE is a specialised Photography Studio in MALVIA NAGAR, SHALIMAR BAGH, available for rent, located in heart of DELHI and easily approachable by Metro. A well designed space equipped with state of the art Camera, Lighting Equipment's, Manfrotto Grip and a fully setup Capture Station, you just need to land up and shoot. You can choose to bring your own lights or use ours. Our flexible packages mean you can customise it to your needs. A seperate model changing and makeup room provides both the privacy needed by your talent, as well as place for them to get away when not required on set. Our meeting room gives you a place to stash clients or have that quick meeting without the whole team joining in.
---
OPENING TIMES


The studio is open for hire on all days of the week with flexi-timings from 08:00 AM to 08:00 PM
---
CONDITIONS


For technical and safety reasons we won't allow more than 4 people at the studio, photographer and MUA included.

If you're planning to work with a model and a make-up artist and you're hiring the studio for 3 hours or more, they can access the make-up room half an hour before the booking time. No access to the shooting area during that time.

Though, our studio is equipped with an inverter, it cannot be used for studio flash lights. In case of load-shedding, there is nothing we could do but to wait. In any circumstances, the studio hiring charges will not be rolled back. However, if load-shedding is continuing for more than 2 hours, we can push the shoot the next day (provided it's not on hire) without charging more.


Powered by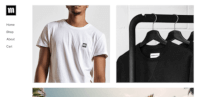 Create your own unique website with customizable templates.