---
Advertising Photography



One quality of a good

advertising photographer

is that he or she has all the knowledge of the equipments that are used. One of the best advertising photo shoot ensures that the photographer known how to showcase his subject whether living or non living. It should convey the message to a large section of people. And gives them an urge to try and buy the product.

The photographers are expert and very talented. If you are a marketing firm looking to get clicked photos of your latest products then the best advertising photographers can add an extra edge to your photographs, do not vacillate to get in touch with the

advertising photographers

they will provide you with the best services achievable and make sure that all your needs and requirements are kept in mind.

In the world of the web the only thing which attracts readers is beauty and catchy advertisements. Be very clear while discussing your views with your photographer so that he knows what you want exactly thus providing you with satisfactory results. There are many top advertising photographers who specially click photos for advertisement purposes. They keep in mind the needs and requirements of the clients. And strive to give you fabulous results.

For further details please contact us.
---
Lifestyle Photography



A Lifestyle shoot is one which celebrates your surroundings as well as the people in it. It gives a sense of place and time and takes place at a location of your choice. This location may be your couch or your garden, or it may be a local beauty spot or a place that has special significance to you. It may be that we start at your home and then go for a walk around your local area - you would be amazed how many fantastic photographs can be taken on your own doorstep.

ANIMA ENTERPRISE has been continuously working to get the best in lifestyle shoots. With state of the art equipment for both indoor and outdoor, we confidently assure you for quality work. Once associated with us, you are never going to leave us. This is the trust we have in our clients.


Portfolio Photography
---
Catalogue /
E Commerce Photography



Samples of catalogue photography for websites, professional photography, catalog photography, product photography, designs photography and garment photography done by professional photographer, catalog photographer, product photographer, design photographer and website photographers.
Powered by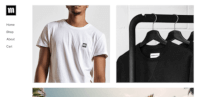 Create your own unique website with customizable templates.