Download Our Mobile Applications
Fashion photography by best fashion photographers


ANIMA ENTERPRISE is a team of experienced creative professionals like fashion photographers, advertising photographers, catalog photographers and creative directors. New ideas are incorporated at ANIMA ENTERPRISE for creating a gorgeous portfolio of any new as well as established models and for shooting advertising campaigns. From clothes to accessories, everything has to be just perfect. Even the fashion designers depend a lot on the fashion photographers to present their collection before the audience. We study your requirement carefully, manage all the production and crew to deliver the stunning results.

Our professional photographers can cleverly project all the elements and thus arousing interest among other clients. This is the reason why CLIENTS approach ANIMA ENTERPRISE for hiring the experienced professionals who have a good understanding of the fashion world and the latest happening in the world of camera and photography.

We understand that each project has unique requirements and challenges and with our contacts and experience we can build the right crew specifically for your needs.

We arrange best fashion photographers from India. So, for any requirement be it photographers in Delhi or complete ad campaign photoshoot, please do get in touch.


Powered by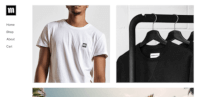 Create your own unique website with customizable templates.